violinist – educator – manager – arranger
Graduation Concert – 3.6.2022
Music Connexions in Soběslav – 12.7.2022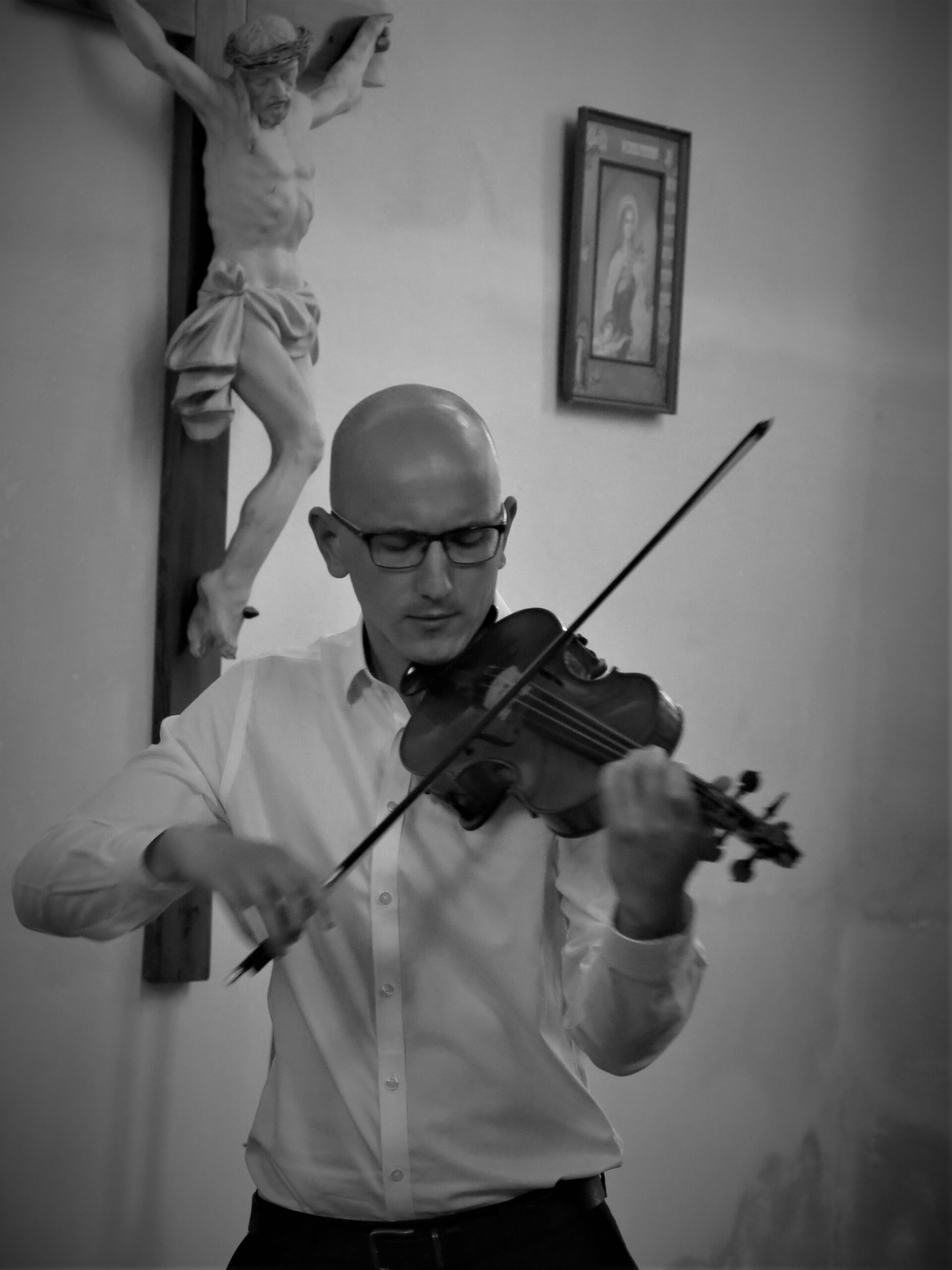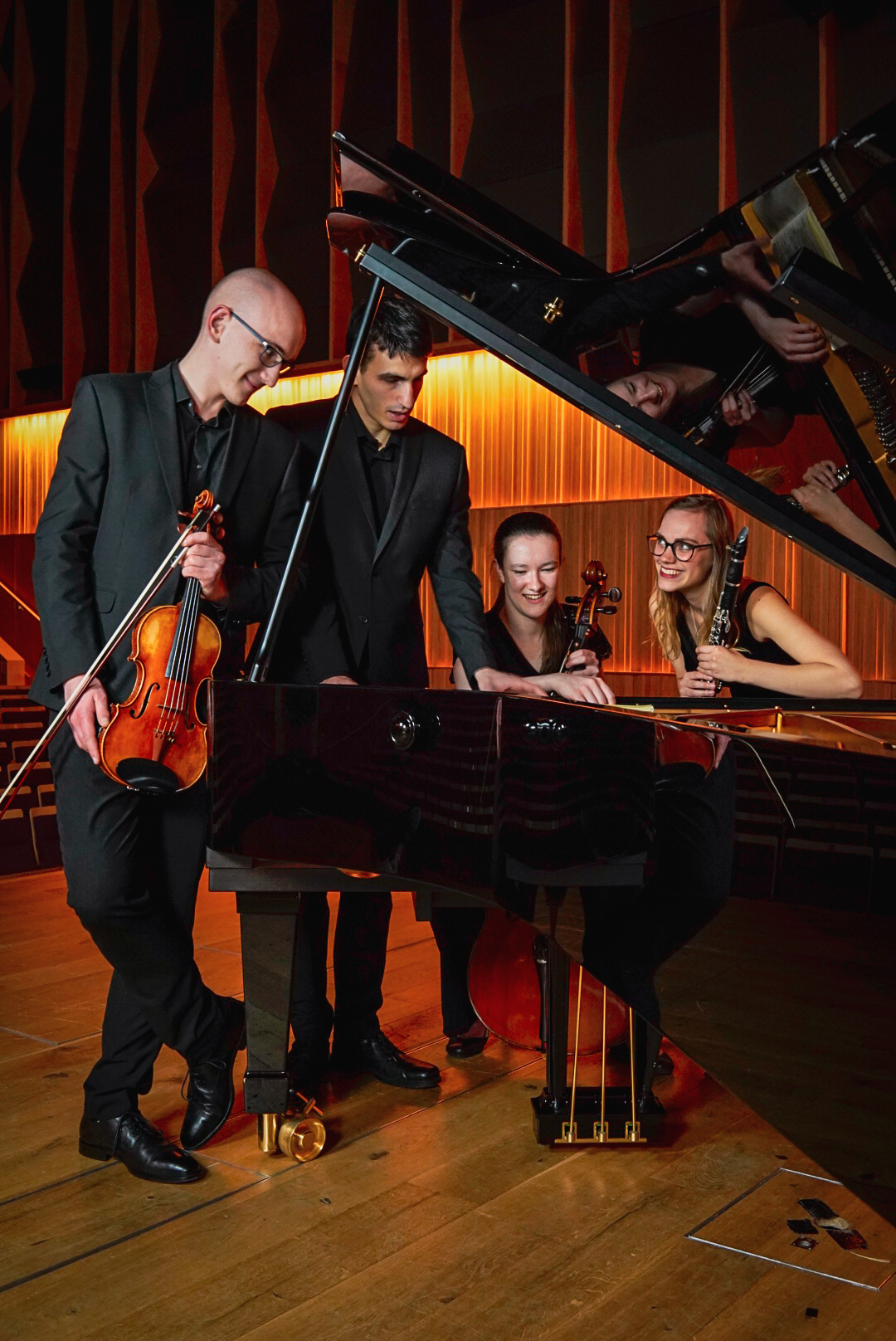 Karel Vrbík is regularly invited to perform with many ensembles such as the Fantasia Orchestra, and notably as the principal first violin of The Ripieno Players, performing works such as the Metamorphosen by Richard Strauss in the St. Philip's Cathedral, Birmingham.
He has appeared alongside world class musicians, such as the jazz saxophonist Xhosa Cole or the pianist Isata Kanneh-Mason.
Alongside his orchestral interests Karel is a keen chamber musician. His experience ranges from early music to contemporary and modern genres in a variety of ensemble sizes from duos to quintets and octets. After establishing the Brook Piano Trio in 2018, he performed a series of Schubert recitals. In addition, he has been invited to perform at various chamber music festivals. During the 2019/2020 season he performed one of the most defining art works of all time, Messiaen's Quatuor Pour La Fin Du Temps.
Check out some of the reviews!
"There was an exciting air of intensity and stillness from the performers which gave a theatrical element to the piece."
"This was a moving and thought-provoking performance…"
Karel grew up in Prague, Czech Republic, where he has enjoyed many wonderful performance opportunities. Music has been his passion from an early age and he has always loved sharing music with others, as it bridges all barriers between people. Following his success in competitions, Karel won the Concerto Bohemia in 2012 as part of the La Follia chamber ensemble.
In Britain he gained a scholarship to read music at the Royal Birmingham Conservatoire under the tutelage of Susanne Stanzeleit where he was awarded a Bachelor of Music degree with Honours as well as Postgraduate Certificate in Instrumental Performance. Most recently he graduated from the class of prof. Jaroslav Foltýn at the Prague Conservatory with a Performance Diploma.
"Karel is an extremely engaging and committed musician, and his sincere love of the works he is performing shines through every note."
Karel was able to nurture his orchestral and chamber music playing in a range of ensembles from Baroque to Contemporary. Highlights have to be working alongside the Welsh National Opera and the Orchestra of the Swan. During his orchestral career he has also performed with the RBCSO to great critical reviews and he was the concertmaster of The Ripieno Players from 2019 – 2021. Most recently he has worked with the Pilsen Philharmonic and the KSO.
Karel has received lessons and masterclasses from the likes of Ayke Agus, Josef Špaček, Dalibor Karvay, Diamanda La Berge Dramm and Tamsin Waley-Cohen. Recently, Karel had the privilege to perform with Garth Knox in his workshop on Violin Spaces.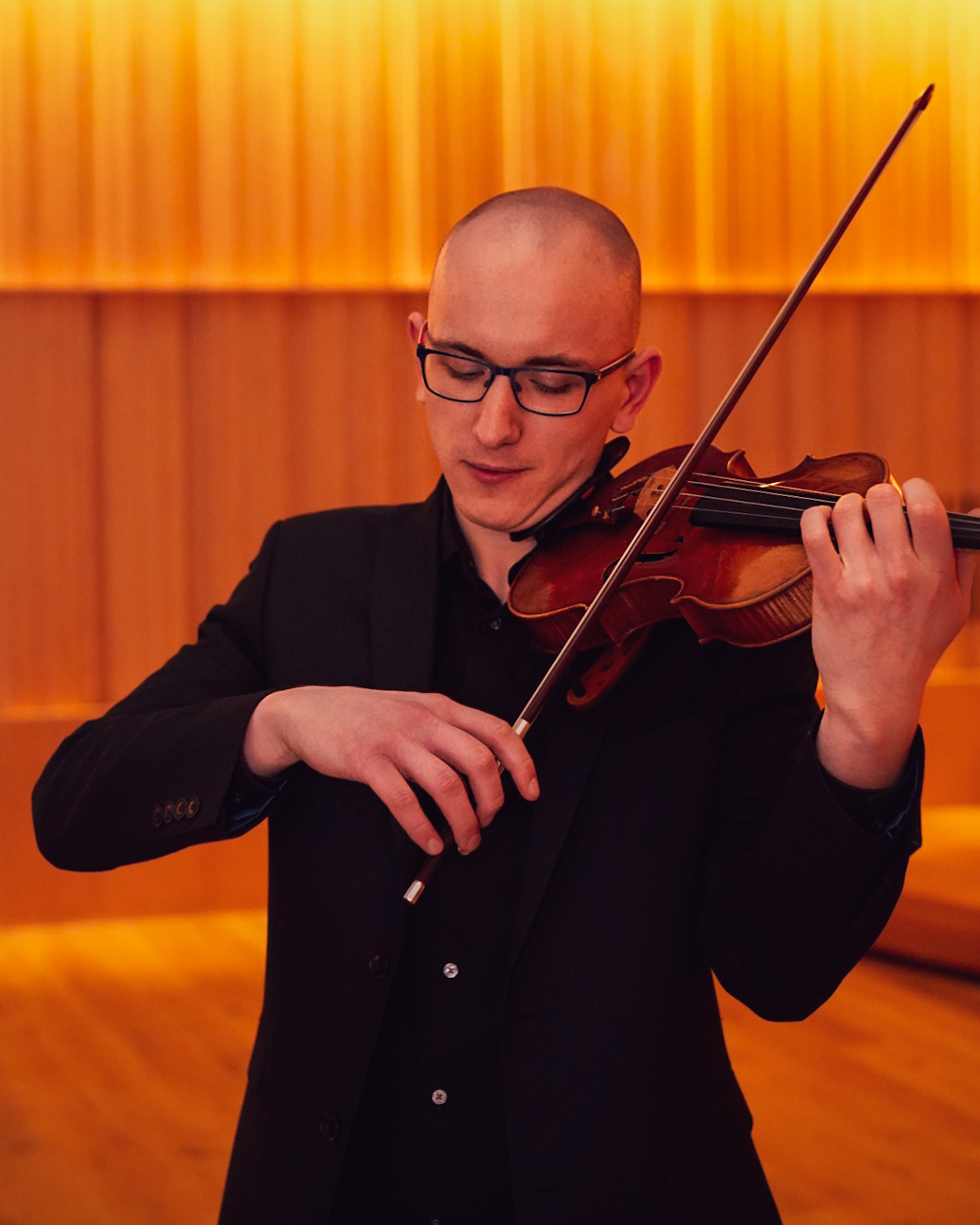 "The Kurtág was impressive throughout in musical thought and presentation."
NATHANIEL VALLOIS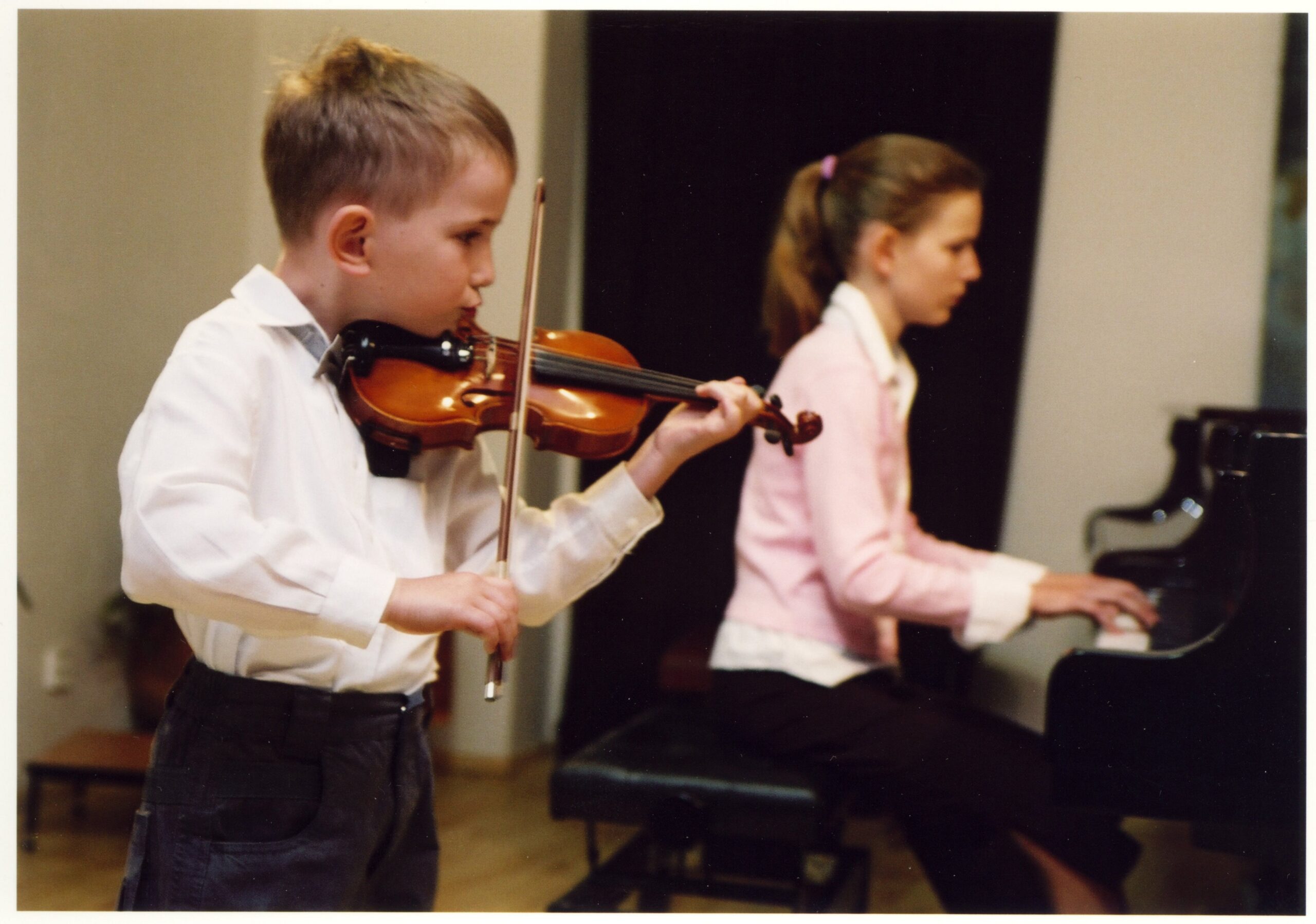 Karel is an avid teacher with over six years of varied teaching experience. His expertise ranges from beginners to a student who secured scholarship offers from the top UK conservatoires. In his teaching he draws on the teaching method of prof. Jaroslav Foltýn, with whom he studied at the Prague Conservatory. Privately, he has prepared students for their first ABRSM music theory and performance examinations all the way to auditions for the highest level of playing. 
"I believe in building a solid foundation based on the understanding of technique and expanding musicianship skills. My focus is developing the students' technique and musicianship alongside their performance skills and most importantly enjoyment through playing! "
Karel has also dedicated himself to volunteering. For two years he was part of the Melody group where he was committed to music teaching for people with learning disabilities. In his teaching, he implements systems of learning and maintaining healthy and appropriate posture whilst playing. These include Alexander technique and the Feldenkrais Method. Karel is currently conducting a research project with all major manufacturers into violin accessories and the methodology of their use.
"I am now studying in my second year at music college and am still grateful for having had the opportunity to work with Karel."
Bethany Rose